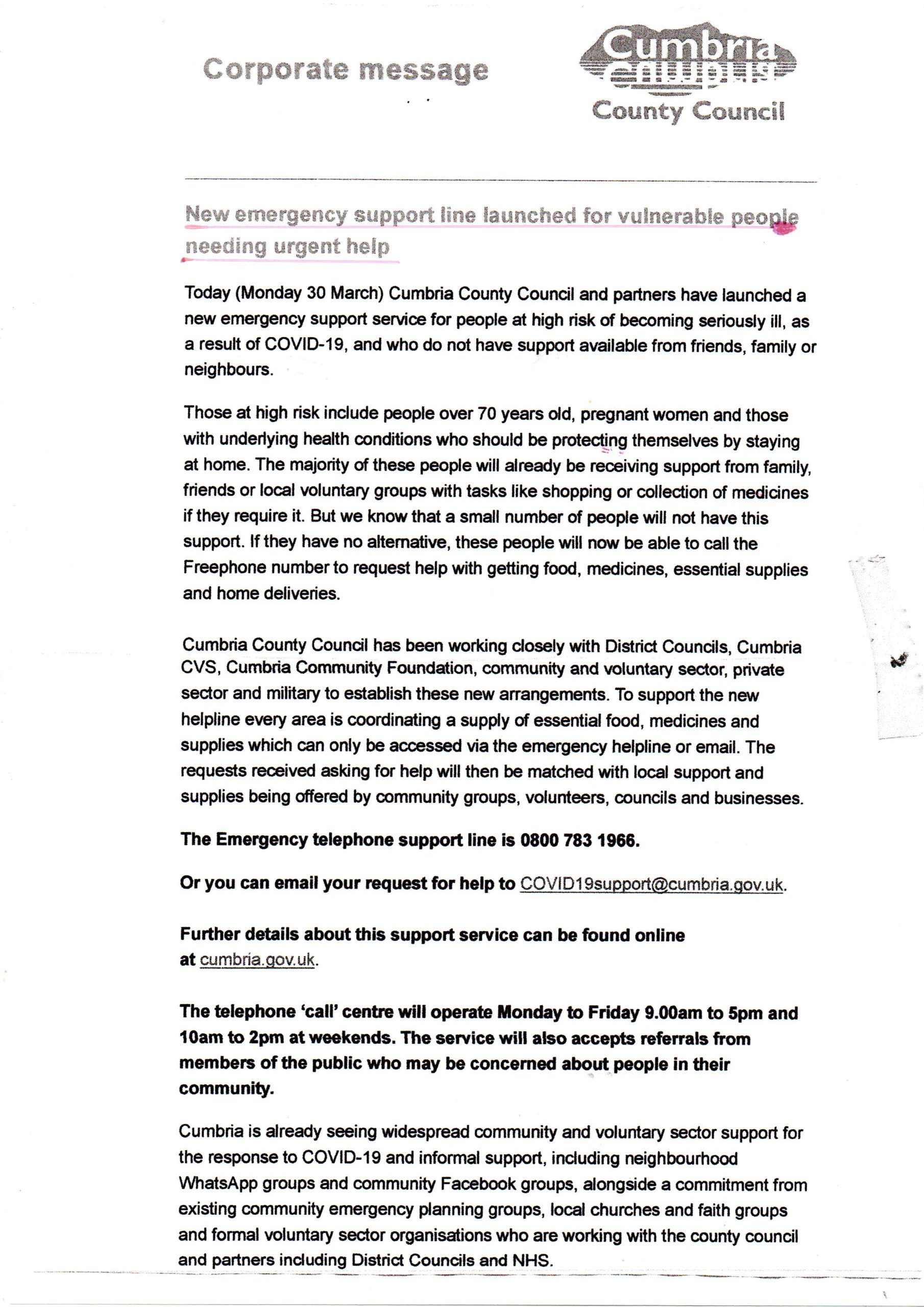 This page contains news and updates from outside bodies which may be of interest to local residents.
LOST in the Woods– Looking out for Small Things
Would you like to explore your local woodlands more?
Plantlife is developing a project for the Atlantic woodlands of the Lake District where the warm air and damp conditions allow many rare and interesting plants like lichens, mosses and ferns to grow. We want to get people living in the area better acquainted with the plant life on their doorstep and need to know from you what activities you would like to take part in. Are you interested in the weird world of lichens? Do you want to find out how to take stunning woodland pictures with your smartphone? Would you like to take your family out on a woodland adventure? Are you interested in volunteering to make this happen?
Please take 5 minutes to fill in this questionnaire and tell us about the activities and resources you are interested in https://www.surveymonkey.co.uk/r/LOSTCommunities
For more information contact Rachel.jones@plantlife.org.uk
Is your broadband slow? You might be eligible for a government subsidy – click on this link to find out more.
Tebay Parish Council is not responsible for the content of third-party websites.